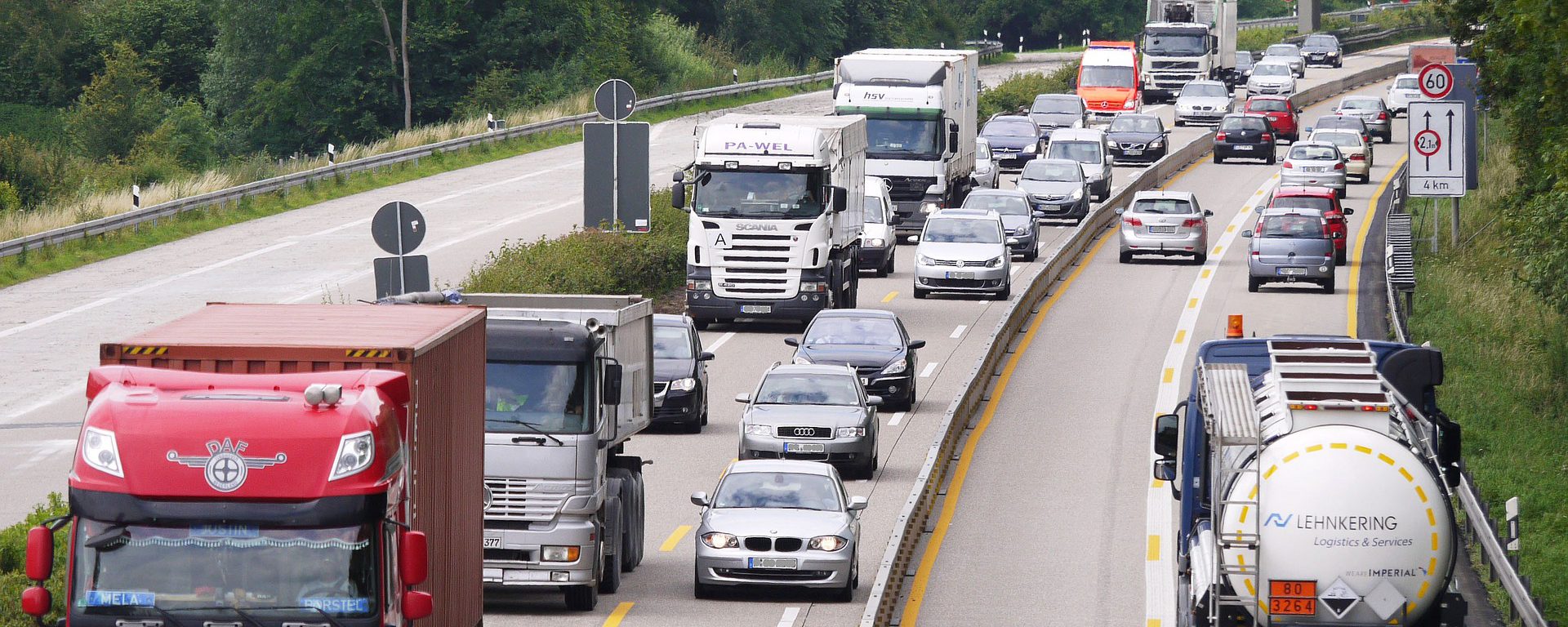 Siemens' research project ENUBA aims to enable electromobility for heavy duty vehicles. The project wants to fulfill e-mobility's promise to reduce CO
2
emissions and to improve local environmental statistics regarding pollution and noise. Siemens has developed a holistic concept for the electrical trolley trucks and has demonstrated its technical feasibility on a test track north of Berlin.
On the basis of these technical possibilities, IKEM has studied the legal aspects of highway electrification with overhead cables ("e-highway") and the operation of trolley trucks on German highways. In addition, legal barriers and solutions for the establishment of a test track on a specified section of an existing highway were identified.
In a subsequent report the issues raised were pursued further alongside Siemens's research process. IKEM answered specific questions from Siemens regarding the implementation of trolley trucks and the financing of the construction and operation of overhead cables on federal roads.
The current energy law is a particularly limiting factor for the implementation of the technological innovations associated with the concept of e-highways. Therefore, the legal analysis focusses on the optimization of the regulatory framework. The various issues raised by the ENUBA project as well as the construction, operation and financing of e-highways also touch upon a wide range of other legal areas: These include highway and highway planning law, road traffic law and vehicle registration law, European Aid Law, procurement law, data protection law, budgetary law and various aspects regarding environmental law.
ENUBA II:
Elektromobilität bei schweren Nutzfahrzeugen zur Umweltentlastung von Ballungsräumen:
Auftraggeber: SIEMENS AG
Projektwebsite beim BMUB