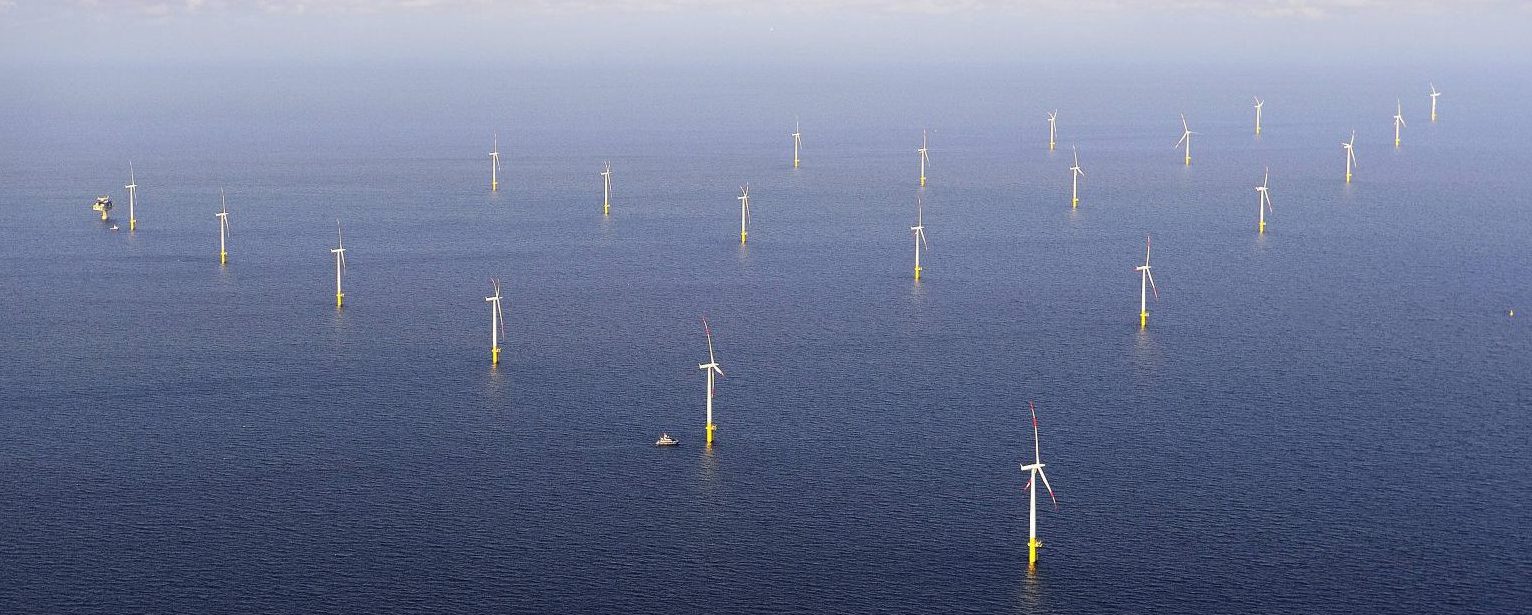 Die Ostseeregion birgt eigentlich ein enormes Entwicklungspotenzial für Offshore-Windenergie, jedoch befinden sich dort nur rund 15% der Offshore-Windparks in der EU während der Großteil der Windanlagen in der Nordsee entstanden ist. Studien haben gezeigt, dass die internationale Koordination in Bezug auf Offshore-Netzinfrastruktur sowie deren transantionale Netzintegration (sog. "Offshore Meshed Grid") erhebliche finanzielle Einsparungen ermöglicht. Vor diesem Hintergrund kann der relativ geringe Entwicklungsstand in der Ostsee ein Wettbewerbsvorteil sein, da die Erkenntnisse aus der Nordsee genutzt werden können, um die Gestaltung des Offshore-Netzes der Region zu optimieren.
Derzeit gibt es keine umfassende intersektionale Studie über die Offshore-Netzplanung und -integration im Ostseeraum obwohl die Stärkung der internationalen Koordinierung und der Bau von Verbindungsleitungen zwischen den nationalen Energiemärkten von EU, BASREC und nationalen Regierungen als wichtig eingestuft wird.

Baltic InteGrid möchte diese Lücke füllen und den "Offshore Meshed Grid"-Ansatz in der Ostseeregion anwenden. Zu diesem Zweck arbeitet das IKEM mit Projektpartnern aus allen acht EU-Mitgliedstaaten der Ostseeregion sowie relevanten Interessensgruppen (Übertragungsnetzbetreiber (ÜNB), OWE-Industrie, Politik, nationale Behörden, Hochschulen) zusammen. Alle Beteiligten werden durch das Projekt besser vernetzt und erhalten die Möglichkeit zum Wissensaustausch. Die begleitenden Forschungsanstregungen versorgen die Akteure mit Wissen zur optimalen Gestaltung eines integrierten Offshore-Stromnetzes in der Region.
Baltic Grid Forum
Das Baltic Grid Forum ist eine Plattform zur Einbeziehung aller Interessensgruppen. Durch nationale Workshops, branchenspezifische Konferenzen und öffentliche Veranstaltungen lässt das Forum ein regionales Expertennetzwerk für Offshore-Windnetzausbau entstehen und stellt die praktische Relevanz und Anwendbarkeit der Forschungsschwerpunkte und -ergebnisse des Projekts sicher.
Baltic Grid Concept
Das Baltic Grid Concept wird die Rahmenbedingungen für die erfolgreiche Entwicklung einer integrierten Offshore-Windinfrastruktur in der Ostsee durch internationale interdisziplinäre Forschung bestimmen. Das Konzept wird bei den weiteren Schritten als Bezugs- und Anknüpfungspunkt für die regionalen Akteure dienen.
Machbarkeitsstudien
Zwei vertiefende Vorab-Machbarkeitsstudien sollen durchgeführt werden: Erstens Polen und Schweden (mit der Möglichkeit Litauen und Deutschland einzubeziehen) sowie, zweitens, Deutschland und Dänemark. Die Studien untersuchen das Konzept eines "Netzrings" im südlichen Ostseeraum, d.h. den Bau zusätzlicher On- und Offshore-Verbindungen zwischen diesen Staaten.
Alle acht EU-Mitgliedstaaten der Ostseeregion sind im Projekt Baltic InteGrid vertreten. Der Komplexität und Interdisziplinarität des Themas wird mit einem Konsortium von insgesamt vierzehn Partnern aus den Bereichen Politik, Regulierung, maritime Raumplanung, Netzinfrastruktur und -technologie, Zivilgesellschaft, Wirtschaft und Industrie Rechnung getragen. Durch den großen Kreis der assoziierten Partner werden Industrie, Ministerien, Energieversorger und Übertragungsnetzbetreiber in den Forschungs- und Wissensgewinnungsprozess des Projekts integriert.
Konsortium

Dänemark
Technical University of Denmark
Aarhus University
Deutschland
Institut für Klimaschutz, Energie und Mobilität

Stiftung OFFSHORE-WINDENERGIE

Deutsche WindGuard
Rostock Business and Technology Development
Finnland
Aalto University, Department of Real Estate, Planning and Geoinformatics
Lettland
Latvian Association of Local and Regional Governments
Litauen
Klaipeda University Coastal Research and Planning Institute (CORPI)
Polen
Foundation for Sustainable Energy
Maritime Institute in Gdansk
Schweden
Energy Agency for Southeast Sweden
Lund University
Assoziierte Partner
Dänemark
The Danish Energy Association
Energinet.dk
The Danish Wind Industry Association
Deutschland
Siemens AG
Bundesministerium für Umwelt, Naturschutz, Bau und Reaktorsicherheit (BMUB)
Ministerium für Energie, Infrastruktur und Landesentwicklung Mecklenburg-Vorpommern
50Hertz Transmission GmbH
Ecologic Institut
Kisters AG
Becker Büttner Held
Estland
Elering-generating opportunities
Finnland
Finnish Wind Power Association
Lettland
Ministry of Economics of the Republic of Latvia
Litauen
The Ministry of Energy of the Republic of Lithuania
Litgrid AB
Polen
Inwestycje Infrastrukturalne Sp. Z O.O
Maritime Office in Gdynia- PGE Energia Odnawialna S.A.
Polish Offshore Industry Association
PSE S.A. Polskie Sieci Elektroenergetyczne
Baltex Energia i Górnictwo Morskie SA
Supply Chain Analysis of the Offshore Wind Energy Transmission Industry: Overview for the Baltic Sea Region Forschungsbericht

2018.

Market and supply chain analysis and overview of SME investment opportunities for offshore wind transmission assets in the Baltic Sea Region Forschungsbericht

Qualified overview paper, 2018.

Maritime Spatial Planning and the Baltic Offshore Grid: The Status of Maritime Spatial Planning and the development of grid variants Forschungsbericht

2018.

Towards a Baltic Offshore Grid: connecting electricity markets through offshore wind farms Forschungsbericht

Pre-Feasibility Studies report for Polish-Swedish-Lithuanian and German-Swedish-Danish interconnectors integrated with offshore wind farms, 2018.

Institutional Framework for the Development of Offshore Wind Power Projects: Key Aspects for Instrument Choice and Design from an Institutional Economic Perspective Forschungsbericht

2018.

Recommendations to the ENTSO-E's Ten Year Network Development Plan Forschungsbericht

2018.

Establishing an offshore meshed grid – Policy and regulatory aspects and barriers in the Baltic Sea Region Forschungsbericht

Baltic InteGrid. 2018.

Impact Mitigation Strategy of the Baltic Offshore Grid Forschungsbericht

2018.

European and national offshore wind energy policy in the Baltic Sea Region – A regional status report Forschungsbericht

Baltic InteGrid. 2018.

Finnish Country Report Legal and Policy Framework for Power Transmission and Offshore: Wind Power Generation in Finland Forschungsbericht

2018.